Components visible upon registration.
Get all the learning from our 2021 MTA UP North Summit in a convenient on-demand format!
The program is packed with informative sessions featuring topics relevant to the entire township board, and some tailored to the duties specific to your township board position. In our general sessions you'll hear from local legislators, find out more about the township's role with marijuana in Michigan, learn what's on the horizon for the rest of the legislative session and dig into the board's role when it comes to assessing. Breakout sessions cover a wide range of topics such as elections, lawful expenditures, maintaining positivity, solar energy, understanding ordinances, fraud prevention and more.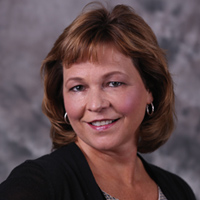 Judy Allen
Director of Government Relations
MTA
As director, Judy oversees MTA's legislative efforts to advocate on legislation impacting township government. She represents the interests of MTA members before the Legislature and the administration.
Judy began working for MTA in 2012 and has previous experience working with state and local governments. Prior to coming to MTA, Judy served as Director of Government and Community Services of Oakland Schools, where she advocated on behalf of 28 districts in Lansing and Washington, D.C. Judy has also served as Chief of Staff to the Senate Majority Leader and was later appointed by then Gov. John Engler to serve as Chairperson of the Michigan State Liquor Control Commission.
$i++ ?>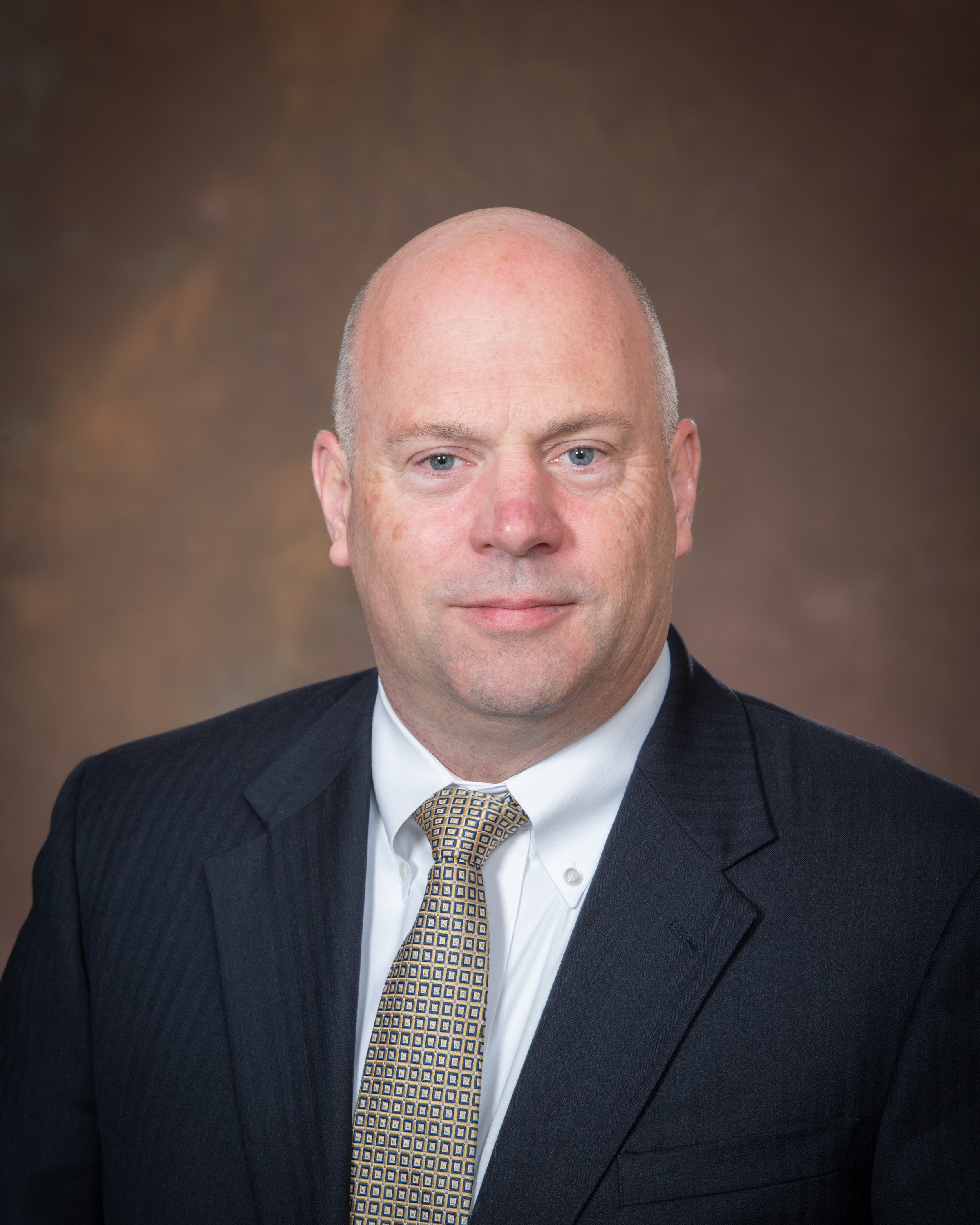 Neil Sheridan
MTA Executive Director
MTA
Sheridan has a rich background in local government, beginning as a teenager and then being a member of the Groveland Township (Oakland Co.) Planning Commission and its Board of Review for 12 years. He has helped lead numerous Michigan efforts focused on regional economic development. Sheridan co-authored an economic strategy with Public Sector Consultants for the Small Business Association of Michigan (SBAM) called "Accelerating Growth," which Gov. Gretchen Whitmer later said she would use in her administration. Previously, he led a group of 80 townships, cities, nonprofits, businesses and governments to produce a comprehensive economic development game plan for coordination with the state and federal governments.
Sheridan was president of SVPI, an advisory and management services corporation active internationally. He has worked with hundreds of corporations, nonprofits, foundations, governments and small businesses on strategy, innovation and performance improvement initiatives. He is a past member of the SBAM board of directors and previously led an SBAM Legislative Action Committee task force. Additionally, he's served on healthcare, community development, cultural and foundation boards for many years.
Sheridan is also a researcher on leadership and innovation. He has taught workshops and courses at Michigan State University, the University of Michigan and others on strategy, marketing, management and entrepreneurship.
$i++ ?>
Cindy Dodge
MTA Member Information Liaison
Michigan Townships Association
MTA Member Information Liaison Cindy Dodge joined MTA in 2006 from Williamstown Township in Ingham County where she served as Clerk since 2005. She has been involved with the township since 2003 as assistant to the supervisor, planning commissioner, and assistant to the planning commission. She is currently a Michigan Certified Assessing Officer. Via phone, fax and e-mail, Cindy provides township officials and employees with information and resources regarding the day-to-day functions of township government. She is also the Association liaison for MTA county chapters, develops MIS Department resource materials, and presents workshop and Conference sessions as well as teaching live and recorded webinar courses.
$i++ ?>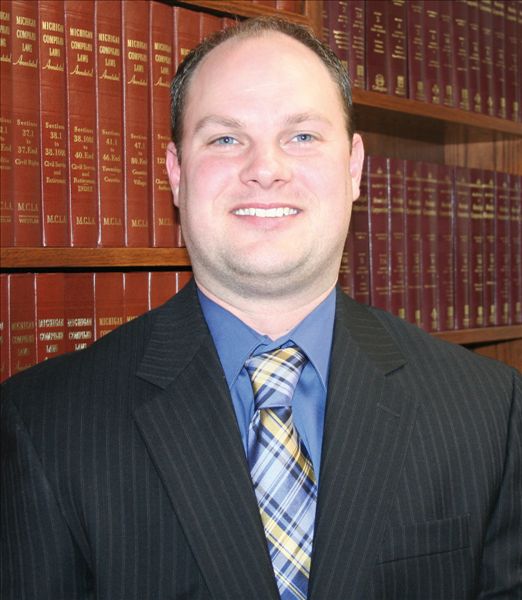 Michael Selden
Director of Member Information Services
Michael Selden is MTA's director of Member Information Services. As director, he supervises the development and delivery of Association member information programs and services.
Before joining MTA in November 2015, Selden served as the city manager of Wayland, Mich., for three years. In that role, he prepared and managed the city budget, supervised 22 employees, oversaw multiple city departments and served as liaison to numerous boards and commissions. Selden also served as the city manager of Bangor, Mich., from 2007-2012. He holds a master's in public administration from the University of Michigan—Flint, where he also earned a bachelor's degree in criminal justice.
$i++ ?>

Shila Kiander, MAAO
Director, Mecosta County Equalization Department.
Shila Kiander is a Michigan Advanced Assessing Officer with more than 20 years' experience in the assessment administration field. She's served as the Equalization Director for Mecosta County since 2007, and before that was the assessor for three units in northern Kent County. She also teaches assessor continuing education courses around the state, including the MTA Board of Review Training sessions and other courses for MTA.
$i++ ?>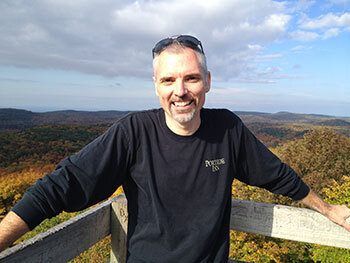 Brad Garmon
Director, Outdoor Recreation Industry
Michigan Department of Natural Resources
Brad Garmon was named director of the Office of Outdoor Recreation Industry in 2019. Though he grew up in the plains of western Kansas, Garmon has spent the last 18 years focused on improving Michigan public policy to better protect the Great Lakes and natural areas, while also forging stronger connections between resource conservation, job growth, talent attraction and economic development. Most recently, Garmon served as the interim CEO of the Michigan Environmental Council in Lansing. Prior to that, he was the council's director of Conservation and Emerging Issues – a role created in 2011 specifically to support and build stronger alliances between outdoor recreation, economic development and natural resource stewardship. He serves on many leadership and advisory committees, currently sits on the board of directors of the Michigan Mountain Biking Association and is a member of Michigan Trout Unlimited. He holds undergraduate degrees in Geology/Earth Science and Geospatial Analysis and a master's degree in English.
$i++ ?>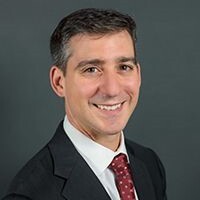 Seth Koches
Attorney
Bauckham, Sparks, Thall, Seeber & Kaufman, PC
Seth Koches is an attorney at Bauckham, Sparks, Thall, Seeber & Kaufman P.C. Prior to joining the firm, Seth worked as an assistant prosecuting attorney for 7 years in the Oakland County and Kalamazoo County Prosecutor's office prosecuting cases from simple retail fraud to criminal sexual conduct and assault with intent to murder. Seth's primary practice encompasses nearly every aspect of municipal law including annexation, ordinance enforcement, planning and zoning, and amicus writing.
$i++ ?>

Terry Burkhart
Attorney
Burkhart, Lewandowski & Miller, PC
Terry Burkhart is an attorney with the firm Burkhart, Lewandowski & Miller, PC, based out of Escanaba. His key practice areas include employment law and business disputes, as well as municipal matters. He received a bachelor's degree from Northern Michigan University (magna cum laude) and his law degree from Thomas M. Cooley Law School (cum laude).
$i++ ?>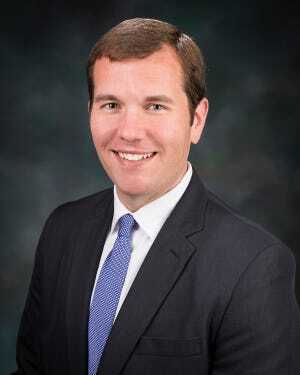 Andrew Brisbo
Executive Director
Marijuana Regulatory Agency
Andrew Brisbo was appointed by Governor Whitmer to serve as executive director of the Marijuana Regulatory Agency (MRA), the successor to the Bureau of Marijuana Regulation. The agency oversees the Medical Marihuana Facilities Licensing Act and Marihuana Tracking Act as well as the medical marijuana registry card program under the Michigan Medical Marihuana Act. The agency is also responsible for implementing the regulatory program enacted under the Michigan Regulation and Taxation of Marihuana Act. MRA's mission is to establish Michigan as the national model for a regulatory program that stimulates business growth while preserving safe consumer access to marijuana. Mr. Brisbo has been in licensing and regulation with the State of Michigan since 2004, including experience with the Michigan Gaming Control Board, Department of State, and occupational and health professional licensing in LARA.
$i++ ?>

Kristi Dougan
Elections Analyst
Michigan Bureau of Elections
Kristi Dougan is an election analyst with extensive experience in multiple areas of election administration. Kristi joined the Michigan Bureau of Elections in 2006. She plays a leading role in the Bureau's clerk training and education programs, including development of clerk accreditation programs. Kristi's municipal experience is rooted in her service as the Village President of her hometown Sparta in western Michigan from 2014 to 2020.
$i++ ?>

Ed McBroom
Senator
38th Senate District
$i++ ?>

Wayne Schmidt
Senator
37th Senate District
$i++ ?>

Sara Cambensy
Representative
109th House District
$i++ ?>

John Damoose
Representative
107th House District
$i++ ?>

Beau LaFave
Representative
108th House District
$i++ ?>

Greg Markkanen
Representative
110th House District
$i++ ?>

David Ollila
Co-Founder
100k Ideas
$i++ ?>

Ryan Soucy, AICP
Senior Economic Development and Community Planner
CUPPAD
$i++ ?>

Lora Brown
Executive Director
St. Ignace Visitors Bureau
$i++ ?>

Susan Estler
Travel Marquette
$i++ ?>

Mary Segalin
Clerk
Ironwood Charter Township
$i++ ?>

Maria Graser
Treasurer
Ironwood Charter Township
$i++ ?>

Riley Millard
Michigan Bureau of Elections
$i++ ?>

Charamy Cleary
Michigan Bureau of Elections
$i++ ?>
MTA's books are written specifically for townships, from the township perspective, offering insights and information on what you need to know as a township leader. With nearly two dozen books covering township topics from A to Z, our publications are a must-have for your library of resources. Our offerings include guides for each elected office, civil infractions, planning and zoning, special assessments, fire departments, budgeting and authorities of Michigan township officials. Let MTA resources help you effectively and efficiently fulfill your duties—you can trust MTA publications to keep you up-to-date and on top of the information you need to best serve your township.
---
Authorities and Responsibilities of Michigan Townships (2020 edition)
Member: $52.50
Non-Member: $76
This go-to guide for all things township underwent a total review and rewrite in 2020. Covering township topics from A to Z—and everything in between—this resource includes the statutory citations, court cases, attorney general opinions and best practices guiding township operations, services and duties. It truly is THE must-have resource not only for today's elected officials, but also appointed board and committee members, employees, volunteers, attorneys, auditors, and all who play a role in helping to lead their townships.
---
Elected Officials' Guides to Township Government
(revised 2016)
Member: $38.50
Non-Member: $56
These four guide books -- one for each elected office -- offer essential knowledge on the authorities and statutory responsibilities of township board members. Each Guide includes common sections on township programs and services, finances, ethics, boardsmanship and meetings, with additional sections detailing office-specific duties.
---
Introduction to Township Board Meetings
(revised 2016)
Member: $14
Non-Member: $21
All township board members are "local legislators," and have important roles to carry out at board meetings. This publication is a handy reference to some of the most common questions or issues that arise in scheduling, conducting and participating in township board meetings.
---
Municipal Civil Infractions - The Process
(2008 edition)
Member: $33
Non-Member: $48
Developed to help alleviate the confusion that often surrounds the civil infraction process, this reference supplies information regarding the adoption of a municipal civil infraction procedures ordinance, the issuing of tickets and the handling of court proceedings. Samples are also included.