2022 Virtual Board of Review Training
Components visible upon registration.
Cindy Dodge
MTA Member Information Liaison
Michigan Townships Association
MTA Member Information Liaison Cindy Dodge joined MTA in 2006 from Williamstown Township in Ingham County where she served as Clerk since 2005. She has been involved with the township since 2003 as assistant to the supervisor, planning commissioner, and assistant to the planning commission. She is currently a Michigan Certified Assessing Officer. Via phone, fax and e-mail, Cindy provides township officials and employees with information and resources regarding the day-to-day functions of township government. She is also the Association liaison for MTA county chapters, develops MIS Department resource materials, and presents workshop and Conference sessions as well as teaching live and recorded webinar courses.
$i++ ?>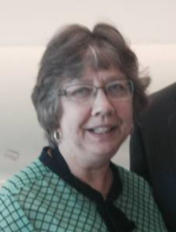 Debby Ring
MMAO
Deborah Ring is an experienced assessor with more than 40 years of experience in the field. She served as the Assessor for the City of Kentwood for many years, is a past President of the Michigan Assessor's Association, and is a frequent presenter for MTA.
$i++ ?>

Shila Kiander, MAAO
Director, Mecosta County Equalization Department.
Shila Kiander is a Michigan Advanced Assessing Officer with more than 20 years' experience in the assessment administration field. She's served as the Equalization Director for Mecosta County since 2007, and before that was the assessor for three units in northern Kent County. She also teaches assessor continuing education courses around the state, including the MTA Board of Review Training sessions and other courses for MTA.
$i++ ?>
Welcome to MTA's 2022 Virtual Board of Review Training!
To view a recorded version of the 2022 virtual training, click on the ON-DEMAND SESSIONS tab.
For info about your presenters, visit the SPEAKERS tab.
The presentation and other materials can be downloaded from the HANDOUTS tab.