Elections Tips & Fundamentals Series
Recorded On: 08/31/2020
Election Tips & Fundamentals Series
Townships vary dramatically in size and location, but all have elections in common. Every township runs elections, and each is challenged with doing so safely! While some logistics are tried-and-true, new procedures must be put into place for handling hurdles like cyber-attacks, absentee voter ballots and more.
MTA can help! Purchase our Elections Tips and Fundamentals webcast today to learn more about these new challenges, and get tips designed to help you organize and prioritize your elections. This prerecorded webcast series is broken into several watchable segments, allowing you to watch and learn at your own pace (and convenience!) from the safety of your home or office.
The first segment in the series offers checklists and time management tips, and will even help you troubleshoot those nagging Election Day issues. Examine the absentee voter process, tackle ballot issues and streamline precinct setup. Publications and notices are also be addressed. We take you beyond the legal requirements for conducting elections and explore effective ways to run an election safely.
Next up, we've got what you need to know about election workers. From recruiting to requirements, we hit the highlights. Take away tips on alternates to ensure you have appropriate backup to avoid any unwelcome surprises come Election Day.
But wait, there's more! The third segment delves into the impact of redistricting on elections. Review the impact these changes have on your township's precincts, voter registration cards, street index, ballot management and more!

Finally, we'll get an update from the Department of Elections on security. Learn how Michigan is securing the polls and managing misinformation as we prepare for the general election.
Cindy Dodge
MTA Member Information Liaison
Michigan Townships Association
MTA Member Information Liaison Cindy Dodge joined MTA in 2006 from Williamstown Township in Ingham County where she served as Clerk since 2005. She has been involved with the township since 2003 as assistant to the supervisor, planning commissioner, and assistant to the planning commission. She is currently a Michigan Certified Assessing Officer. Via phone, fax and e-mail, Cindy provides township officials and employees with information and resources regarding the day-to-day functions of township government. She is also the Association liaison for MTA county chapters, develops MIS Department resource materials, and presents workshop and Conference sessions as well as teaching live and recorded webinar courses.
$i++ ?>

Lori Bourbonais
Manager, Election Liaison Section, Michigan Dept. of State
$i++ ?>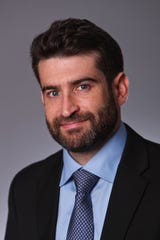 Jonathan Brater
Director, Michigan Bureau of Elections
$i++ ?>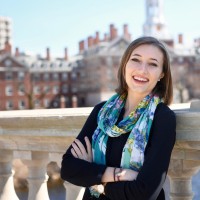 Sally Marsh
Director of Special Projects in the Executive Office, Michigan Dept. of State
$i++ ?>

Sarah Reinhardt
Analyst, Special Projects, Michigan Dept. of State
$i++ ?>
Components visible upon registration.