Hot Topics in Planning & Zoning - 2022
Register

Non-member - $178
Member - $123
Examine hot topics in township planning and zoning
Join MTA for a how-to guide and real-life practical experiences about the latest in Hot Topics in Planning & Zoning. This half-day program identifies emerging issues in planning and zoning, and is a must for planning commissioners, township board members and zoning administrators.
Dig into hot-button land use and zoning issues that are becoming a key topic of conversation in townships across the state. Short-term rental regulations in residential neighborhoods and zoning provisions for solar energy are just a few of the topics up for discussion. We'll also review recommendations for how 'hot potato' topics and conflict of interest get handled in your township to avoid confusion, contention and ensure everyone knows their part in the process. You won't want to miss this discussion on matching your townships planning and zoning with the character of your community! Learn what to do when your current approach to restricting an existing use isn't working and what you can (and can't!) do to balance property rights with preservation of your neighborhood residential, or agricultural, character.
Designed and presented by MTA Legal Counsel from the firm Bauckham, Sparks, Thall, Seeber & Kaufman PC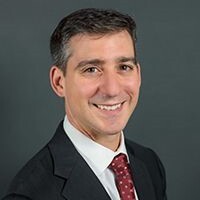 Seth Koches
Attorney
Bauckham, Sparks, Thall, Seeber & Kaufman, PC
Seth Koches is an attorney at Bauckham, Sparks, Thall, Seeber & Kaufman P.C. Prior to joining the firm, Seth worked as an assistant prosecuting attorney for 7 years in the Oakland County and Kalamazoo County Prosecutor's office prosecuting cases from simple retail fraud to criminal sexual conduct and assault with intent to murder. Seth's primary practice encompasses nearly every aspect of municipal law including annexation, ordinance enforcement, planning and zoning, and amicus writing.
$i++ ?>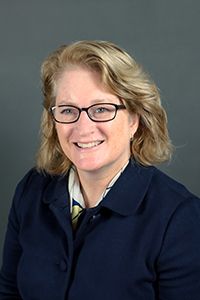 Catherine P. Kaufman
Attorney & Partner
Bauckham, Sparks, Thall, Seeber & Kaufman, PC
Catherine P. Kaufman is an attorney and partner at Bauckham, Sparks, Thall, Seeber & Kaufman, PC. Her practice includes all facets of municipal representation, with a concentration on land use, zoning and planning matters. She has served as advisor to municipal planning commissions and zoning boards of appeal, as well as to private citizen and environmental groups. A member of the American Institute of Certified Planners, she has also worked as a land use planner and is active in statewide planning organizations. An honors graduate of James Madison College at Michigan State University, she received a Masters in Urban Planning from the University of Michigan and a J.D. from Wayne State University.
$i++ ?>
Components visible upon registration.