Now You Know - Drafting Ordinances
Now You Know - Drafting Effective Ordinances
Are your ordinances tailored to your township's needs and vision? Ordinances can be used to protect residents and retain the character of your community. Join MTA legal counsel for an overview of statutory authority for both zoning and non-zoning ordinances, and get tips for drafting effective ordinances.
This is part one of our new three-part series! Part two, held May 18 will review proper adoption procedures and part three, held July 13, features successful enforcement strategies. Why three parts? Because properly written and enforced ordinances not only boost your credibility, they limit public complaints and assist with fair and effective enforcement. One important topic in three bite-sized pieces. Register for parts 2 and 3 online at https://www.michigantownships.org/now_you_know.asp.
**Premium Pass members: This webcast is already part of your subscription. To access, click MY WEBCASTS, then click the Premium Package link to view this webcast, or to access other webcasts included in your package.**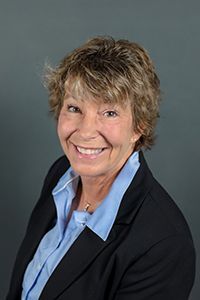 Roxanne Seeber
Attorney
Roxanne C. Seeber is an attorney at the Kalamazoo law firm of Bauckham, Sparks, Thall, Seeber and Kaufman, PC. Her practice focuses on ordinance drafting and enforcement, zoning and land use issues. Roxanne prosecutes ordinance enforcement and unsafe buildings cases in Allegan, St. Joseph, Cass, Kalamazoo, Van Buren and Calhoun County District and Circuit Courts. She routinely provides advice to zoning administrators, ordinance enforcement officers and other township officials. She is a graduate of Western Michigan University and the University of Toledo College of Law.
$i++ ?>
Components visible upon registration.